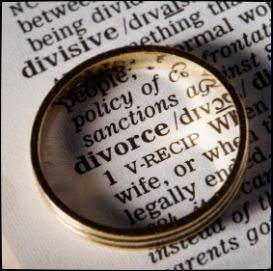 Prenuptial Agreements
Prenuptial agreements are now being more acceptable to the society. More people now understand that prenuptial agreements are being signed not in anticipation of the breakup of marriage. Instead, the real purpose of prenuptial agreements is to protect the individual assets of the would-be husbands and wives.
The idea of getting married in Pattaya, or anywhere in Thailand, comes into the minds of many foreigners who fall in love with the beauty of Thailand and its people. There are a lot of things that you have to consider when you plan to sign a prenuptial agreement. One factor is your country of origin. Prenuptial agreements are recognized in all of the 50 states of America. Prenups are not allowed, though, in the United Kingdom. To learn more about the premises of prenuptial agreements in Thailand, you might want to discuss it with any of our Thai and foreign lawyers from Pattaya or any other branch of Law Firm Group.
Marriage Registration
Marriage in Thailand can happen if both parties make a declaration of their intention to marry. A consent to take each other as husband and wife should be given publicly before the registrar in order for it to be put on legal records. This consent can be given by affixing the signature of the person before the registrar on the day of the marriage application. There are a couple other ways on how consent should be declared, which can be discussed with you by our Pattaya lawyers. Meanwhile, there are some conditions that need to be met by couples who wish to get married in Thailand. Both of them should be 17 years of age or older. Both parties should be in a healthy mental state. Both of them should not be married at the time of the marriage. All these things and more can be relayed to you by our Pattaya lawyers who are experts in this field.
Divorce in Pattaya
Divorce can be a very depressing period that may come into the lives of married people. Undergoing through a divorce can be very stressful. The Pattaya lawyers of our firm can help you arrange for your divorce papers to lessen the burden that you carry because of the separation. Our Pattaya lawyers understand that divorce cases give our clients deep emotional stress and so they make sure that the legal services that they will be giving them are satisfactory and neat
Private Investigation
Law Firm is a licensed law firm to conduct private and corporate investigations. Thai and foreign nationals can avail of this legal service that our firm offers. Among the services that our firm offers are Personal Investigative Services, Corporate Investigative Services and Security protection Services.