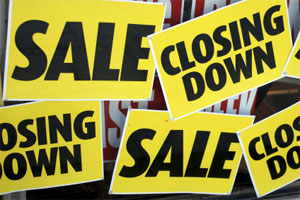 Doing business in the strongly emerging economy of the Kingdom of Thailand can be a very good corporate feat. Due to Thailand's economic stability, the inflation rate is pretty much lower as compared with the other neighboring nations. Pattaya is one region which can be regarded as a good spot for establishing businesses. Being one of Thailand's major tourist attractions, Pattaya can sure be a good choice to put up your business. Pattaya is just one place where you can have a wonderful beach scene while earning by offering your would-be business' goods and/or services.
Thai Partnership
There are two types of Thai Partnership – the Ordinary Thai Partnership and the Limited Thai Partnership. The Ordinary Thai Partnership is a business put up by at least two people. They share unlimited liabilities to all of the company's obligations like debts and taxes. A Limited Thai Partnership, on the other hand, is almost the same with an Ordinary Thai Partnership. Only, it is stated that there must be two kinds of partnerships.
Thai Limited Company
The most popular of business structures in Thailand is the Thai Limited Company, particularly a Private Thai Limited Company. A Private Thai Limited Company has a minimum requirement of three promoters. In a Private Thai Limited Company, the shareholders' liabilities are only limited to the amount of shares they possess. Separation between investors' body and managerial body is also allowed in a Private Thai Limited Company.
Thai Representative Office
There are certain conditions that apply when a Thai Representative Office require an Alien Business License. It is vital for you to clarify which constitutes your income and which are subject to Thai taxes. At least one of the different purposes is needed to be sought in order to form a Thai Representative Office. This is for the purposes of limited non-trading activities. The different purposes are as follows:
The business is to search for the source of goods or services in Thailand for the headquarters overseas.
To check the quality and quantity of products ordered by the headquarters overseas.
To give advises to the headquarters about the goods to be ordered.
To supply the information of the headquarters' products to the customers in Thailand.
To report the economic movement in Thailand to the headquarters.